Private Lessons Are
One-on-One
Some people prefer to have private french lessons. The lessons are 60-minutes long, once a week. Twenty-four hour cancellation is required to reschedule the lesson or the full fee is charged. Lessons will not start until full payment is received.
For school aged children and teens:
– two weeks off in April (observing Easter)
– two weeks off in December (observing Christmas)
– two months off for Summer Break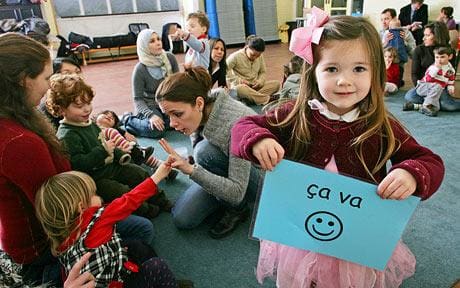 Fees per class starts at $75 and go up from there, depending on driving distance. Choose to take your classes online at a lower fee.

Package #1 – 4 Lessons ($85 each) – $340
Package #2 – 12 Lessons ($80 each) – $960
 Package #3 – 24 Lessons ($75 each) – $1,800
GROUP PACKAGE
Fee per student is $20 with a minimum of five per class to a maximum of 10. At this time, classes will be conducted online only. This is great for homeschool or enrichment programs.
—
French lessons within your school. You can offer a French program within your school. They usually are held once weekly for one hour. Call (818) 645-2468 for more information.
—
Cancellation Notice: 24 Hours in advance, or no refund and no rescheduling. Payment in full at the beginning of the month using PayPal, Venmo or credit card. No refund for missed lesson. If called 24 Hours in advance, rescheduling will be allowed.
"Mademoiselle Milder taught me French, I can actually speak the language.
I improved my grades in two weeks. Merci Marianne."
"I started learning French when I was ten years old with Mademoiselle Milder. I was able to move to French III in high school - I skipped French I and II. Merci!"
As the number of mobile users continues to outpace the number of desktop users, it should go without saying that designers, now more than ever, have to design with a mobile-first mentality.