Learn French In
Two Minutes Weekly
Learn French In Two Minutes Weekly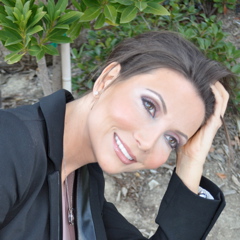 Busy parents, harried professionals, travelers going to French-speaking countries, even young children and teens who are eager to learn French are often disappointed either by the lack of time they can devote to learning French or by the number of students in a classroom which doesn't enable the teacher to concentrate on teaching them how to speak the language.
Here is your opportunity to learn French in just two minutes in easy weekly lessons. The phrases/sentences  target useful, every-day French dialogues so that you can quickly learn how to speak French.
PACKAGES
1. ONE MONTH – $9.99 – 10 Phrases/Sentences
2. THREE MONTHS – $24.99 – 30 Phrases/Sentences
3. SIX MONTHS – $44.99 – 60 Phrases/Sentences
4. TWELVE MONTHS – $74.99 – 130 Phrases/Sentences


Here's How It Works
1. Choose your Membership Package
2. Fill out the form to the right
3. Complete Your Purchase

4. Receive Your Lessons Via Email
You will receive one audio/spoken sentence with its written equivalent by email, twice each week, 3-4 days apart. The lessons are purposefully short to make it easy to learn, remember and practice.
Each lesson/phrase is first spoken in English, followed by the French translation. Play it often as the more you hear it, the quicker you'll learn. You'll read the phrase in English, see the French translation, and then listen to the audio version.

Save your sentences on your mobile device/smartphone for easy access – you don't have to open an app or a program online. You'll get an email twice weekly with easy sentences to memorize, which also act as a reminder to keep up with your learning process. As always – Practice as often as possible. The more you practice, the easier it will become. You'll be speaking French in no time.
Here is what your Sample Email Lesson will look like.
—
ENGLISH: 
Hello Sir. Good Morning Sir. Good Afternoon Sir.

Good Evening Ma'am. 

Hello Miss. Good Morning Miss. Good Afternoon Miss. 
FRENCH: 
Bonjour Monsieur.
 
Bonsoir Madame. 

Bonjour Mademoiselle