About Your FRENCH Teacher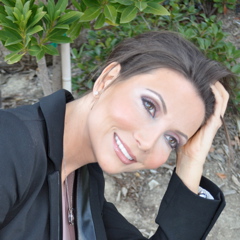 Mademoiselle Milder's educational background consists of four years of college where she attained a B.A. and then a Pharmacist Assistant Diploma, and then on to a lifetime of learning.
Once she decided to move to Los Angeles, Marianne taught herself English in just 6 months. She then obtained a Teaching Certificate in Early Childhood Development, a Bachelor of Arts degree, a CSET certification (California Single Subject for Teacher) and passed the Cbest,  Math and English requirement tests.
Mademoiselle Milder worked as a French teacher in Woodland Hills, at L'Ecole Francaise de Los Angeles where she taught as a full-time French instructor in their enrichment program and in various other schools over the years: Round Meadow Elementary School in Hidden Hills / Bay Laurel Elementary School in Calabasas / Montessori Preschool in West Hills / St Bernadine's Elementary School in Woodland Hills / St Patrick's Elementary School in Thousand Oaks.
Marianne currently tutors students from : Calabasas High / Marlborough High/ Crespi Carmelite High / Louisville High / Viewpoint High / Chaminade High  / Taft High / Malibu High / Agoura High / Oaks Christian High / Oak Park High / Westlake High / Archer School for Girls among others.
She is also familiar with accreditation on-line programs such as Apex, French I-II and Laurel Springs French III.
She is an expert in teaching and tutoring French I-II-III-SAT-AP and Conversational French to children, teens and adults so contact her today to begin your journey to speaking French!